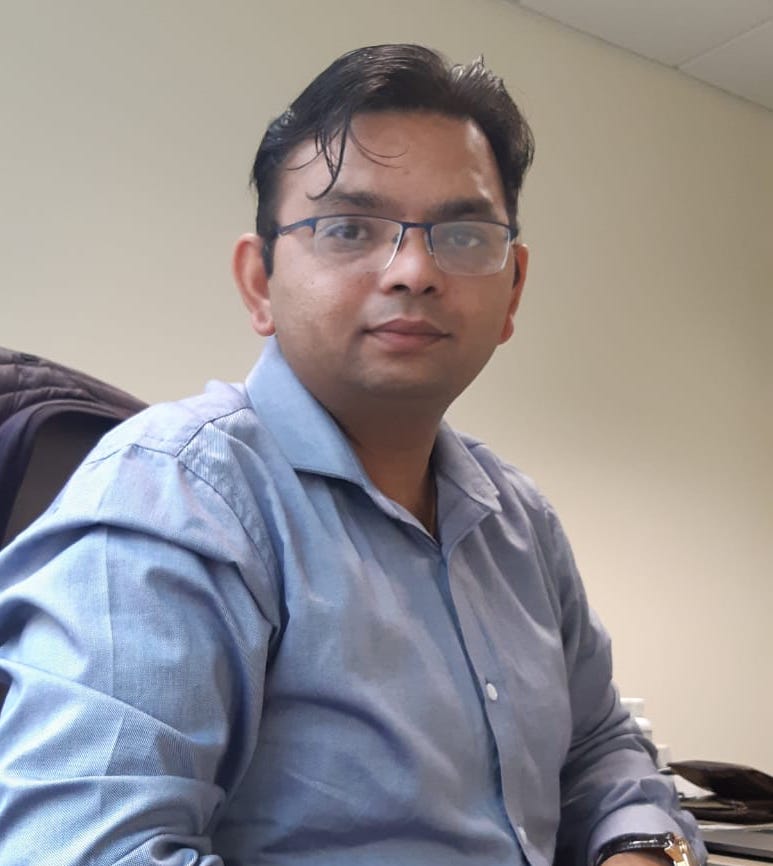 Ayurveda Health Practitioner
Dr. Amit Sharma is well qualified Ayurvedic Practitioner and Panchkarma specialist practising in Australia. He is expertise in treating various ailments with herbal medicines and Ayurvedic therapies. He holds a degree of Bachelors in Ayurvedic medicine and surgery from Maharishi Daynand University, India. He has practised as general health practitioner for more than two years in New Delhi, India. Then he migrated to Australia for further studies and finished his Masters in public Health and Health Promotion from Melbourne University and Deakin University. Meanwhile he kept himself engaged as Ayurvedic practitioner at Jeeva Health, Melbourne. He worked with  Jeeva health, Melbourne as Ayurvedic health practitioner where he gained extensive experience in Ayurvedic clinical therapies and life style management with Ayurveda. Dr. Amit Sharm has special interest in managing individuals with chronic disorders such as Digestive disorders, Arthritis, Pain management, Allergies, male sexual health & infertility and Stress management. He is also expertise in Panchkarma therapies and rejuvenation; which are authentic Ayurvedic therapies for management for various ailments. Throughout his entire studies and practise he found himself dedicated towards Ayurveda. Now he is practising in Hobart as Ayurvedic practitioner and want to serve the community with Ayurvedic medicines and therapies.
Originally from India, at one point in her college years, Dr. Aakriti decided to turn the tables for her career and choose Ayurvedic medicines and surgery for studies and get a BAMS degree… Eventually, she succeeded to enter post-graduation studies at the National Institute of Ayurveda, India. She has worked for AYUSH, India for more than five years as an Ayurvedic Medicine Officer. She has extensive experience in treating patients with various chronic disorders; expertise in infertility, digestive disorders, and non-communicable diseases.  She will be joining with us soon…
If You Need Karma Ayurveda Book Appointment Now!